Join Our Monthly Newsletter:
Enter your email address: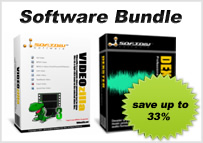 Tutorials > Convert to 3GP Video
3GP video format is a multimedia container format defined by the Third Generation Partnership Project (3GPP). 3GP video format is used on 3G mobile phones and also on some 2G and 4G phones. Videozilla Video Converter support 3GP video conversion and you may use it to convert common video file formats to 3GP. The following video tutorial will guide you how to convert your video files to 3GP video format. You may also customize the 3GP video output settings to further optimize the result.
Like what you see?
Buy Videozilla Video Converter now