Join Our Monthly Newsletter:
Enter your email address: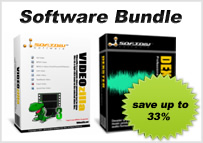 Tutorials > Play FLV Video
Unlike MP4, FLV is not a universal video format. Playing FLV video files on your local computer could be an issue due to most of the computers does not come with the codec to support the playback. You'll need to install the additional codec of your own and finding the right one will be another challenge. You can use Videozilla to play the downloaded FLV video file(s) without needing any extra codec to be installed. Simply just select the FLV file(s), right-click and select Play with Videozilla.
Like what you see?
Buy Videozilla Video Converter now