Tutorials >

How to convert MOV to AVI

Videozilla Video Converter is the best software that you can use to convert MOV to AVI video files. Why do we need to convert MOV to AVI? If you are using an android phone, BlackBerry, Nokia, or Xbox 360 game consoles, you will realize that playing a MOV video will be an issue on these devices as MOV video format is not compatible. We can overcome this problem by converting MOV to AVI as AVI video format is more common for these devices; Or maybe you want to change the default video container format for MOV to a DIVX based AVI and so forth. Whatever the reason, you can use Videozilla Video Converter to assist you accomplish the task with ease.

Windows version ( 27 MB )
Three steps to convert mov to avi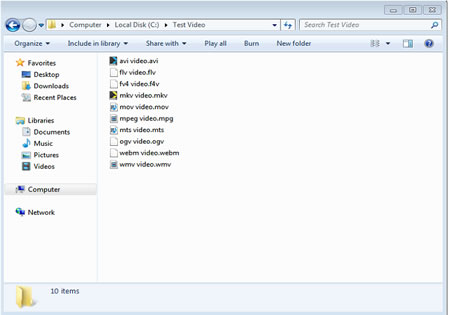 1. Locate MOV video files on your computer ( MOV video file is saved in .mov or .qt file extension ) . Once you have identified the MOV video files to convert, select / highlight the MOV files with your mouse.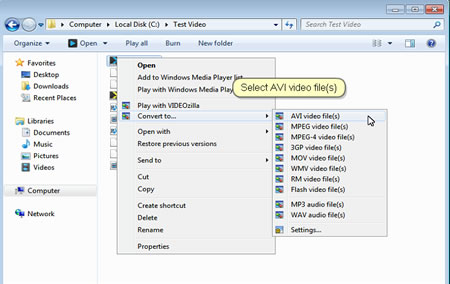 2. Right-click once your mouse. Move over the options to Convert to... and select AVI video file(s). This will then execute the process to convert MOV to AVI video files.
3. The conversion will be started with the progress window showing you the progress. The whole process shall be completed in just a few minutes time.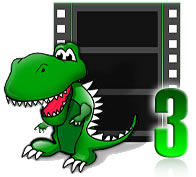 USD 29.95
Learn more about Videozilla
How to convert MOV to AVI Related Topic: How to Convert AVI to MP4, How to Convert FLV to AVI